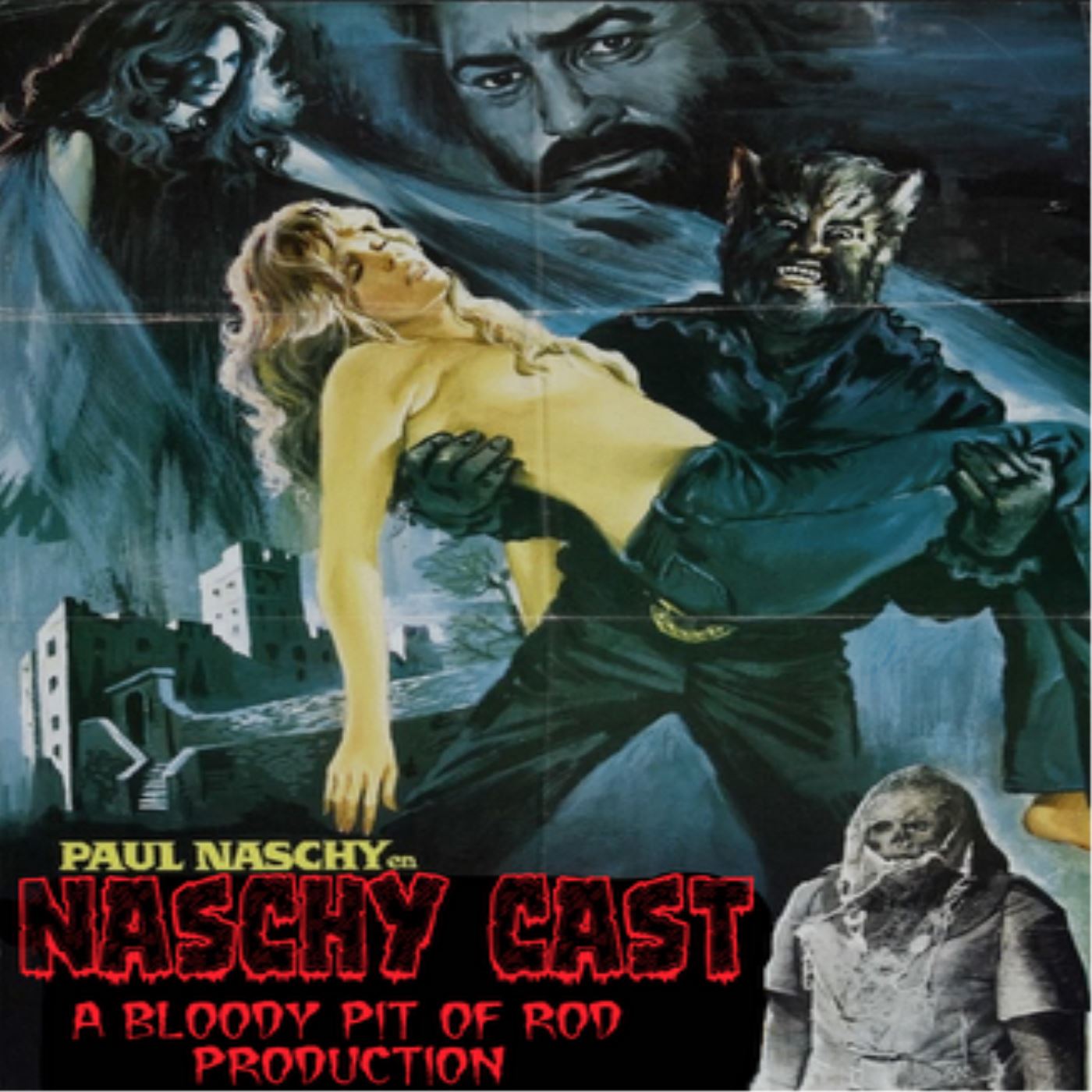 With this episode we cross the one decade mark!
Neither Troy or I thought we'd still be making this podcast ten years after we began, but here we are! We realized that, although our enthusiasm for Paul Naschy's work has only grown, it was time to actively seek out more new voices to include on the show. So, our goal for 2020 is to speak to a host of people who have never been on the podcast to get their perspectives on his movies. A diversity of opinion is always food for thought and we think this will be the perfect way to start new discussions about the long legacy of Jacinto Molina. These are great days for Senor Naschy as more and more of his films are available on Blu-Ray bringing a whole new generation of fans to his mad world of monsters and horror. That means people are discovering El Hombre Lobo and his other creations every day so its time to kick open the doors and see what his influence is a full decade after his passing.
This giant-sized episode includes four new voices to the podcast. I asked each participant to talk about one of the Waldemar Daninsky films and they (luckily) jumped at the chance. Adrian Smith has podcasted with me over on The Bloody Pit discussing INSEMINOID and CANNIBAL HOLOCAUST but he steps up to discuss his first Naschy werewolf film - WEREWOLF SHADOW. Derek Koch is a podcasting O.G. with his incredibly popular Monster Kid Radio serving as a focal point for these kinds of classic (and not so classic) movies. He joins us to talk about the Naschy monster mash ASSIGNMENT TERROR. Author Steven Sullivan has been on the Bloody Pit in the past talking about the colorful Doctor Who films made in the 1960's, but his love of all things Naschy bubbles over in our conversation about CURSE OF THE DEVIL. Matthew Kowalski is a longtime fan of the podcast and has often written in to give us his thoughts on the various Spanish horror topics we dig into on the show. He sat down to talk about his favorite of the Daninsky films – WEREWOLF SHADOW - giving us a different look at that iconic movie. Afterward, Troy and I tackle an email and makes plans to get to our backlogged correspondence over the next couple of shows. We promise!
I've already got a couple more guests for future episodes lined up including some folks I've never spoken with before. So exciting! This is going to be a great year for the Naschycast even if I don't think we'll produce another four-and-a-half-hour episode! Seriously, I'll try to break things up as we go forward.
If you have any comments or suggestion please write us at naschycast@gmail.com or message us on the Facebook page. Thank you for listening and we'll be back soon!