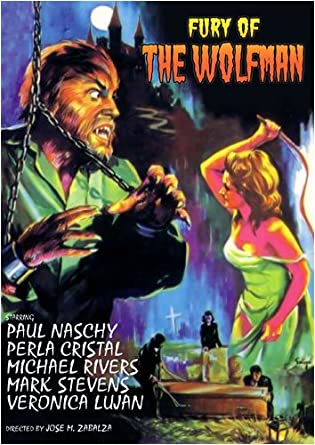 The year of new guests continues as the 10th anniversary year celebration rolls on!
This time we have only two people visiting but we talk to them for quite a long time. Kat Ellinger has made a name for herself in film fanatic circles over the last several years as the editor-in-chief of Diabolique Magazine as well as writing for both that site and the British Film Institute among others. She is a prolific commentary track creator contributing to dozens of Blu-Rays ranging from classic Hollywood to arthouse cinema to Euro-Trash of the filthiest type! She's even a podcaster, teaming with up with fellow female film fans to discuss cult movies in Daughters of Darkness and Helles Belles. And did I mention her book about the great Sergio Martino? Kat was nice enough to add her voice to this show and chose DOCTOR JEKYLL AND THE WEREWOLF (1972) to dig into. I had a blast talking with her and can't wait to do it again!
Robert Monell has been a guest on The Bloody Pit but never before on this show. His is the writer behind the amazing blog "I'm In a Jess Franco State of Mind" where he has reviewed and dissected the work of that Spanish filmmaker since 2006. He has since branched out into creating extras for various Franco Blu-Ray releases and moved into commentating on movies as well. He also runs the Cinemadrome film forum which hosts some of the most interesting discussions of cult cinema you'll find on the web. For his visit to this show Mr. Monell chose one of the most problematic of Naschy's werewolf films, FURY OF THE WOLFMAN (1970). He has some interesting things to say about it starting with digging into the probable origins of its basic plot. It is quite an interesting find!
Troy and I end the show with an extended dive into the mailbag to finally catch up on our backlog. We answer a lot of questions and take notes on possible future episode subjects. We can be reached at naschycast@gmail.com or over on the FaceBook page for the show. Let us know what you think and we'll be back soon with more Spanish Horror!